An introduction from Karen Moorhouse, CEO of the International Tennis Integrity Agency (ITIA)
As I wrote in the previous quarter – my first since joining the organisation – one of our strategic priorities is to ensure that the ITIA is fully embedded in the tennis family, becoming a trusted and approachable resource to rely upon in upholding the integrity of the sport. 
 
Much of the work contained in this quarterly review shows progress against this objective, and I am confident that my colleagues and our Board are aligned in this effort. 
 
Of course, we are also responsible for holding those who do not respect our sport to account. In June, the Belgian authorities concluded a criminal case against a match-fixing syndicate, led by Grigor Sargsyan - who received a custodial sentence of five years for his role in corrupting our game. 
 
A number of the players implicated in that report have already been sanctioned by the ITIA, including some this quarter. Excellent co-operation between colleagues at the ITIA and Belgian law enforcement and prosecutors have helped to bring the criminal case to bear. Now that the criminal case has concluded, our legal and investigative teams are in a position to proceed and bring charges against any remaining players who have a case to answer.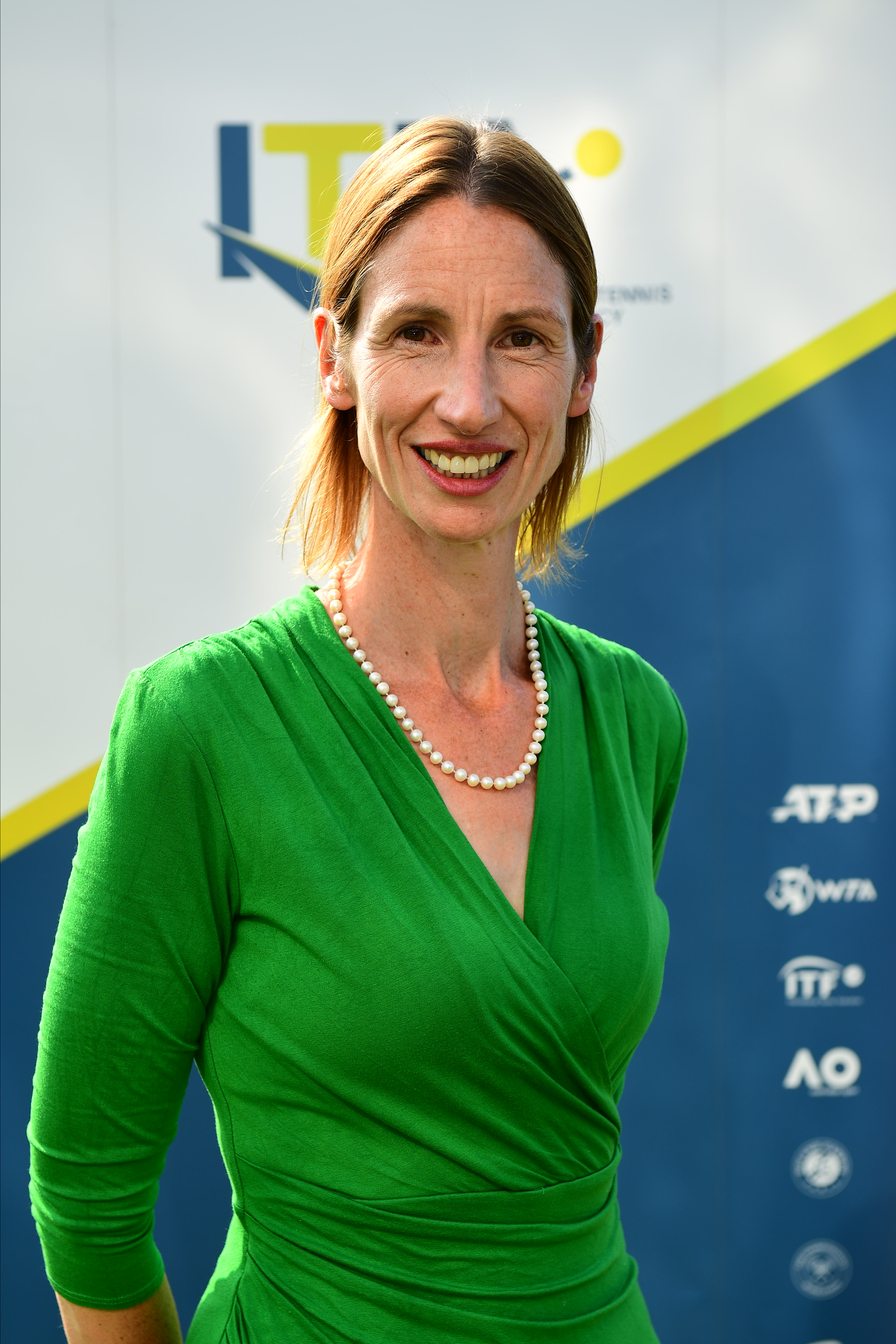 Education and prevention update
The second quarter of 2023 has seen the International Tennis Integrity Agency (ITIA) deliver record volumes of training sessions as part of our organisational responsibility to educate the tennis family and protect the sport. 
 
Over 1,000 covered persons – which includes players, tennis officials, coaches, and agents – have received education sessions on the ITIA's twin anti-doping and anti-corruption programmes, an increase of over 33% on the first quarter of 2023. 
 
11 events were held at various locations on tour during Q2 2023, spanning all levels of the tour, from Grand Slam engagement at Roland Garros to ITF 25k events in Guayaquil, Ecuador. Click here to read more about our recent visit to South America for umpire education. 
 
In-person sessions were complemented by six online events, with digital sessions delivered for participants at the Junior Davis Cup, Junior Billie Jean King Cup, and Central America and Caribbean Games, among other engagements. 
 
These figures reinforce the ITIA's overall commitment to ongoing and meaningful engagement with tennis stakeholders, with a particular focus on officials and up-and-coming young professionals – ensuring they have a solid grounding in the rules, understand how to spot and protect themselves from potential risks, and know how and when to contact the ITIA to report an issue or seek support. 
 
The ITIA works with the professional tours, namely the ATP, WTA and ITF, to provide a programme of support to emerging professional players. The ITIA educates players on the ITF's Grand Slam Player Development Programme, as well as the ATP Tour's Accelerator Programme and the WTA's Rookie Hours scheme, providing targeted support and information as part of an emerging player's integration to the professional tour. 
 
Matt Perry, the ITIA's Senior Manager, Education and Training, said: "It's a really busy time for us in terms of player engagement. We've been very active on tour in the last few weeks, meeting with players, their representatives, and officials. 
 
"We strive to be as integrated into the tour as possible, and these face-to-face meetings with players provide invaluable opportunities for us to engage, educate and receive important feedback. These relationships are vital if we are going to help players with their decision-making and understanding of the rules." 
 
While the ITIA's education team members remain some of the most visible on tour, there is an organisation-wide drive to be more present and approachable on the circuit – leading to greater attendance at events, as Senior Director of Investigations, Jenni Kennedy explains. 
 
She said: "The investigations team has been working closely with education to offer our insight and support, particularly in regard to officials. There is a strategic focus, not just in our team but across the whole of the ITIA, to be more approachable, and maintain a presence across all levels of the tours. Members of the tennis community will have seen more ITIA-branded team members at tournaments of all levels, from 15k through to Grand Slams and many in between."

Total Covered Persons educated in Q2 2023:


| | |
| --- | --- |
| Players  | 203  |
| Officials  | 896  |
| Coaches  | 40  |
| Agents/managers  | 22  |
| TOTAL  | 1,161  |
Sanctions and Provisional Suspensions

The ITIA confirmed two sanctions under the Tennis Anti-Doping Programme (TADP) and eight sanctions under the Tennis Anti-Corruption Programme (TACP) in the second quarter of 2023.  
 
One Provisional Suspension charge was also issued under the TADP, though the player charged was already under Provisional Suspension. 
 
Players and officials – TADP sanctions 
 
Kamil Majchrzak (13 months) 
 
Andrej Martin (14 months)

Players and officials – TACP sanctions 
 
Baptiste Crepatte (three years)
 
Heriberto Morales Churata (six years)
 
Petru- Alexandru Luncanu (five years)
 
Nastja Kolar (lifetime)
 
Alexandra Riley (lifetime)
 
Provisional Suspensions 

An additional charge (carrying an automatic provisional suspension) was also issued to Romanian tennis player Simona Halep, who was already provisionally suspended in October 2022 after testing positive for Prohibited Substance roxadustat at the US Open last year. 

Accredited persons

The ITIA issued suspensions to three accredited individuals following breaches of the Tennis Anti-Corruption Program (TACP).  
 
The three individuals – Afonso Nabais, Arkadiusz Grzelak and Burak Baskes - all accepted charges of wagering on tennis matches in which they had no involvement or influence.  
 
Nabais, who had previously received a warning about wagering on tennis, was suspended for five months, and issued a $2,000 fine. Baskes and Grzelak were both suspended for two months and issued a $1,000 fine ($500 suspended in Grzelak's case). 
 
Each person held tournament accreditation status at one or more recent events, leading them to fall under ITIA and TACP jurisdiction. 
 
Ben Rutherford, Senior Director, Legal at the ITIA, said: "These three sanctions are a reminder to all individuals involved in professional tennis events that the Tennis Anti-Corruption Program applies to them.  
 
"Accreditation is granted at tournaments throughout the professional game for various reasons, from operational duties to player care and media roles. Receiving accreditation to a tournament should not be taken for granted, and comes with a responsibility to adhere to the TACP. 
 
"The rules are in place to provide another barrier to corruption and to uphold the integrity of the sport. In turn, the ITIA has a responsibility to educate and support the tennis community to ensure everyone is aware of the standards expected of a covered person."


Match alerts  

In the second quarter of 2023, the ITIA received a total of 30 match alerts through its confidential Memoranda of Understanding with the regulated betting industry. 
 
| | |
| --- | --- |
| Tournament Type   | Totals  |
| ATP - Challenger 125  | 2  |
| ATP - Challenger 50  | 3  |
| ATP - Challenger 75  | 1  |
| ATP - Challenger 80  | 1  |
| M15 - Mens - World Tennis Tour 15s  | 11  |
| M25 - Mens - World Tennis Tour 25s  | 8  |
| W15 - Womens - World Tennis Tour 15s  | 3  |
| WTA 250  | 1  |
| Total  | 30  |
 A note about match alerts: 
 
Every alert reported to the ITIA is recorded, assessed and followed up as an indicator that something inappropriate may have happened. It is important to note that an alert on its own is not evidence of match fixing. 
Unusual betting patterns can occur for many reasons other than match fixing – for example incorrect odds-setting; well-informed betting; player fitness, fatigue or form; playing conditions and personal circumstances. 
The number and distribution of alerts are reported quarterly. Care should be taken in drawing any conclusions about prevailing corruption across the tennis 'pyramid' as there are many more matches at the bottom than at the top. More complete analysis will be published in our annual report. 
Where analysis of a match alert does suggest corrupt activity, the ITIA conducts a full, confidential investigation. In addition, the ITIA considers intelligence from various sources, and encourages anyone with any concerns to contact the ITIA. 

Tennis Anti-Doping Testing Programme - Q2 2023


| | | | | |
| --- | --- | --- | --- | --- |
|   |   |   |   |   |
|   |   |   |   |   |
|   |   |   |   |   |
|   |   | Total samples  | Men  | Women  |
| In-Competition (urine)  |   | 1256  | 728  | 528  |
| In-Competition (blood)  |   | 55  | 28  | 27  |
| In-Competition (ABP)  |   | 2  | 1  | 1  |
|   |   |   |   |   |
| Out-of-Competition (urine)  |   | 419  | 225  | 194  |
| Out-of-Competition (blood)  |   | 217  | 121  | 96  |
| Out-of-Competition (ABP)  |   | 224  | 125  | 99  |
| Totals  |   | 2,173  | 1,228  | 945  |
ABP = Athlete Biological Passport 
These figures outline the number of samples taken from players, not the number of tests (multiple samples e.g., urine and blood, can be taken from players when they are tested). All tests undertaken this quarter were with no notice. 
The ITIA is responsible for the Tennis Anti-Doping Programme across all professional tennis. Tests in Q2 of 2023 took place at events ranging from ITF $15k level to Roland Garros with in and/or out of-competition testing undertaken in 44 different countries.  

Published 19 July 2023 14:00
Most Read
Popular reading from ITIA news this month